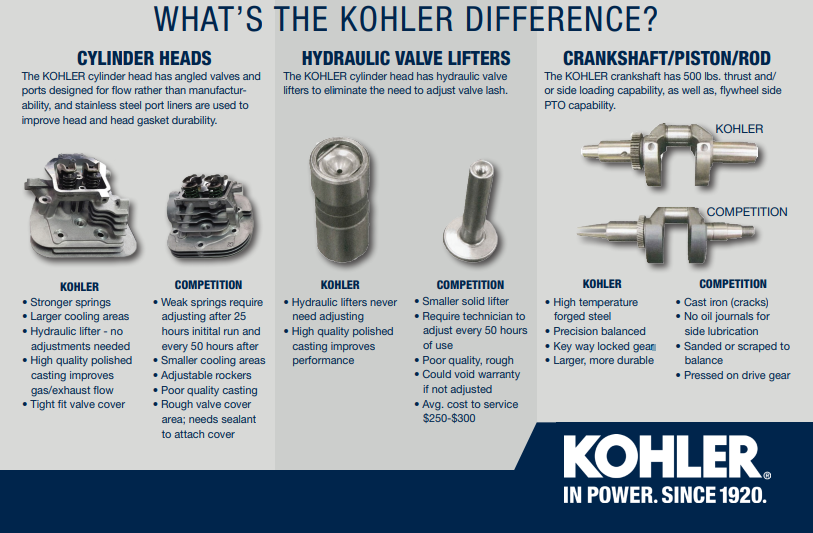 At Wenger Electric we know that life is unpredictable, and that with one intense storm or power disruption our daily routines and livelihood can be completely upended. For those who depend on a reliable power supply for medical or other essential needs, this is a critical concern.
Another thing we've learned is that being prepared is the best way to live. And generator installation ensures that should anything interfere with a steady flow of power to your home or business, you can keep things running smoothly.
In our years of selling, installing, and maintaining whole-home generators, we've found that one brand stands above the rest. That's why at Wenger Electric, we only offer Kohler® branded generators. In fact we've become experts on the company's offerings and are qualified to recommend the very best model for your unique needs, whether in a residential or commercial setting.
Why We Install Kohler®
The U.S. power grid is aging, but the demand for electricity has steadily increased. Kohler® has been manufacturing reliable generators since 1920 and has adapted right alongside this shift. So Kohler® generators are built to meet modern energy challenges, providing millions of families and companies with a dependable, long-lasting source of backup power in the face of sudden power outages.
Kohler commercial generator Kohler® commercial-grade engines are designed to endure and withstand rough environments, lasting up to 25 years' time. Kohler® generators also offer a comprehensive and versatile backup power source that's able to power lights, sump-pumps, and heavy-duty appliances while their low voltage variation design also protects sensitive electronics like TVs, tablets, and computers. That versatility is a must for modern homes and offices.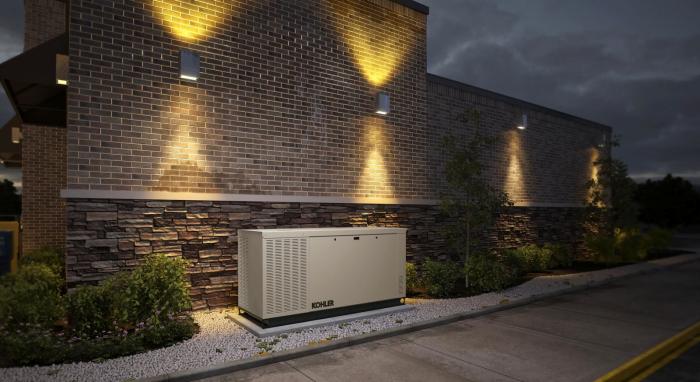 Key features include:
8kW to 150kW+

– this range of backup power enables a home or business to run essential items and power a couple rooms or to be fully functioning at the high end

Extraordinary peak motor-starting capacity

– allows a motor to start up and initially draw multiple times the power it will need to maintain operation

Three-fan cooling system

– protects the generator from environmental and operational heat without creating excessive noise

Aluminum enclosures

– corrosion- and rust-resistant while protecting the unit from impact

Fueled by natural gas or liquid propane

– clean-burning fuel sustains operation for extended periods with minimal consumption

5- and 10-year extended warranty options

– protects your valuable investment, home and business
Watch the following videos to learn more about Kohler® generators and see for yourself how they are superior to competing models.
Why We Install Cummins® Generators
Work, home, and everyday life - reliable power is needed for it all. When you go with a Cummins generator, you're selecting all aspects of generator set design, manufacturing, and service rolled into one. This integrated approach means each element of your generator is primed to work in harmony from the first moment you turn it on.
Regardless of your application needs and regardless of the architecture of your energy system, Cummins will always provide an exceptional combination of integrated equipment, solution design expertise, and communication software along with ongoing generator maintenance services to assure your generator remains a resilient operation that's always there to serve you.
Cummins Generators We Install
By Fuel Type:
By Industry:
Commercial

Industrial

Residential
Cummins is a company committed to innovating for their customers to power their success through integrity and excellence. Wenger Electric is proud to install Cummins generators for all of our customers' diverse needs.
Generator Installation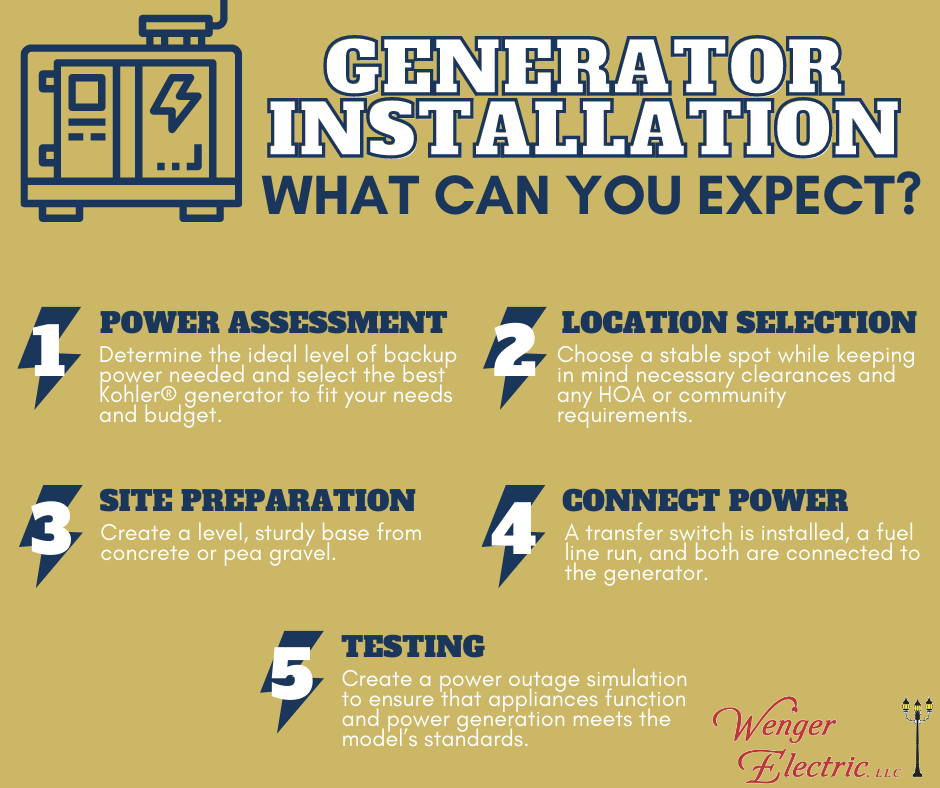 What to expect when Wenger Electric technicians install a generator on your property:
Power Assessment

– we work with you to determine the ideal level of backup power needed and select the best Kohler® generator to fit your needs and budget

Location Selection

– our team will help you to choose a stable spot that will provide the best air flow, protection from elements, and easy access for maintenance, while keeping in mind necessary clearances and any HOA or community requirements

Site Preparation

– creating a level, sturdy base from concrete or pea gravel

Connecting Power

– a transfer switch is installed, a fuel line run, and both are connected to the generator

Testing

– our technician will create a power outage simulation to ensure that appliances function and power generation meets the model's standards
Our top-notch team respects your property and your busy schedule and will get your new generator installed quickly and efficiently. Once the generator is in place, we can also help you set up a regular at-home testing schedule.
Professional or DIY?
Some particularly handy homeowners or property owners may feel inclined to install a backup power source on their own. But the stakes are high when it comes to properly installing a generator, including the very real risks of fire, back feed, and other safety issues.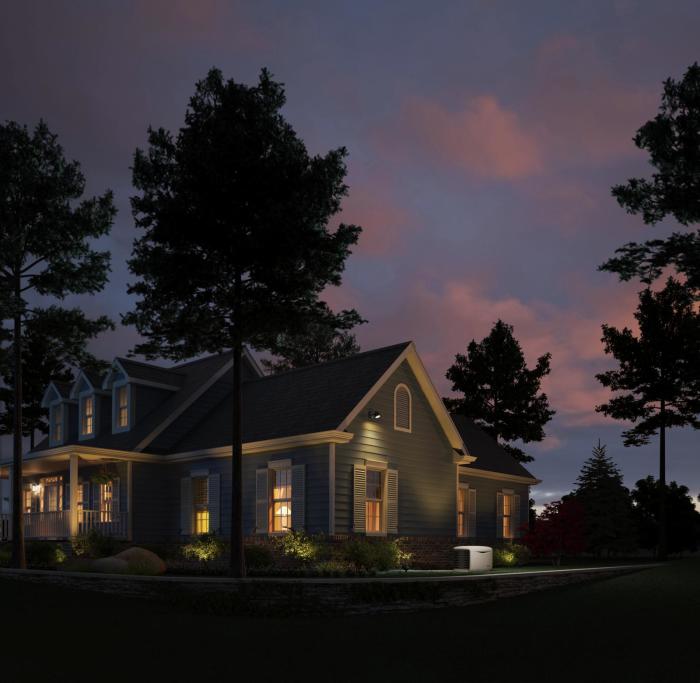 Working with a licensed professional allows you to take advantage of our training and years of experience-built expertise. When it comes to your family's well being, the assurance of safety is priceless. It's good to know that we offer our expert services at a reasonable and affordable rate and are happy to work within your parameters. Browse our generator installation project galleries.
Preventative Maintenance Program
Kohler® generators are a high-quality source of backup power, but like every powerful engine, they require regular attention for best performance. With a yearly service plan from Wenger Electric in place you can trust that your investment will always be in prime condition, ready to kick into gear should the power supply be disrupted.
Our maintenance plan includes typical tasks, like changing the oil and replacing the oil filter, air filter, and spark plugs. We also run the generator through a test to make sure that all components are working properly. With an industry-standard, high-powered Kohler® generator and Wenger's expertise at play, you can rest assured that come what may, you won't skip a beat if the main power supply fails.
Professional Generator Installation in Ohio and Pennsylvania
Wenger Electric has been in business for decades, and we are proud and happy to still be serving our customers' power generation needs. If you have any questions surrounding generator installation or are interested in scheduling a consultation, please feel free to contact us. We look forward to meeting you and helping you to protect your family or business. Peace of mind is always a worthwhile investment.