RESIDENTIAL ELECTRICAL
Wenger Electric installs and repairs residential lighting, light switch wiring, and electrical systems in both old and new homes, condos, and additions in Columbiana County. This includes the option to upgrade electrical service to 100, 200, or 400 amps.
RESIDENTIAL LIGHTING & LIGHT SWITCH WIRING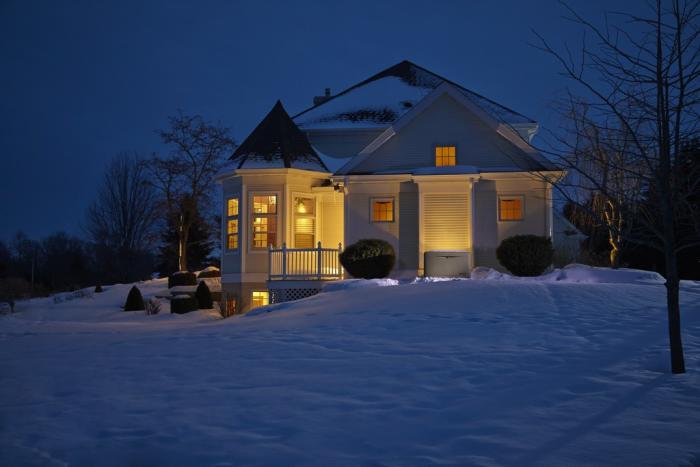 If your home's existing lighting fixtures are fully functional but you want to upgrade to LED lighting, then retrofitting is the most cost-effective choice. The process of LED retrofitting converts older, outdated lighting technology such as fluorescent, CFL, and HID (metal halide) to energy-efficient LED lighting. Retrofitting is much less costly than completely replacing your lighting fixtures. By upgrading to LED lighting, you'll consume less energy, reduce maintenance costs, and improve lighting quality. Wenger Electric will professionally install LED retrofits that are fully compatible with your home's existing lighting system.
Sometimes called can lights or downlights, recessed lighting fixtures are installed directly inside a ceiling and therefore maximize space. Recessed lighting is ideal for areas such as the kitchen, living room, office, and bathroom. Wenger Electric will review all available selections of housing, trims, and bulbs with you to determine which options best suit your lighting needs.
Dimmer Light Switch Wiring


Dimmer switches are electronic devices that allow you to raise or lower the brightness level of your lighting. Regularly dimming the lights in frequently used areas such as the living room, dining room, and bedroom could save you up to 20% on your electric bill and double or triple the life of your light bulbs. Dimmer switches can even be hooked up to smart home functions to automatically dim the lights at certain times. Wenger Electric will install the wiring configuration and dimmer switch design that best fit the function and style of your living spaces.

Track Lighting

If a room can't accommodate recessed lighting because of beams or if you tend to change the positioning of your furniture and accessories often, then track lighting is a great choice. Track lighting enables you to individually position up to 10 light fixtures along a track or rail close to the ceiling so you can customize your room's lighting while keeping sightlines clear. Track lighting heads can be angled to focus light on specific areas, such as wall art and living room seating. Meanwhile, pendant lights hang down from cords in fixed positions, which is one of the best lighting options for kitchens and workstations. Wenger Electric will consider all of the factors involved in configuring your track lighting system, including the track type, layout and components, fixtures, and accessories

Outdoor Motion Sensor Lighting

Motion sensors are electronic "eyes" that detect infrared waves, or heat, that radiates from moving objects. When outdoor motion detector lighting senses warm objects moving across its field of view—such as people, animals, and cars—it turns the lights on automatically and can stay on for up to 20 minutes depending on your pre-set timer. A photocell deactivates the motion sensing light during the daytime. This type of outdoor lighting is often installed along driveways, garages, and alleyways to conveniently provide you with light in the evening as you traverse the area as well as to alert you to unwanted trespassers on your property. During the installment process, Wenger Electric will pre-set the timer according to your preference and properly aim the motion sensors so they are calibrated to not turn on during unnecessary circumstances (e.g., blowing leaves).

Landscape Lighting
Landscape lighting can transform your property into a work of art. Shine lights down onto your lawn and plant beds, up at tall trees, through lush foliage, or upon wall facades and striking pieces of architecture. Whether you want attractive light posts along your front yard pathway or well lights placed in the ground of your garden, Wenger Electric will install landscape lighting fixtures that enhance your home's curb appeal.
RESIDENTIAL ELECTRICAL SYSTEMS
Circuit Breaker Electrical Panels

Tinkering with electrical panels without the proper expertise is extremely unsafe and can lead to severe electric shock and death. Any electrical work involving circuit breaker panels should therefore be handled by an experienced, licensed electrician. Wenger Electric's expert technicians can repair faulty panels to address performance issues or safety hazards, install panels in new construction projects, upgrade panels to a higher amperage, and completely replace damaged or outdated panels.

Electrical Switches & Outlets

If you're installing new appliances, remodeling your home, or have an outdated electrical system, you may need to repair or install new electrical switches and/or outlets. Malfunctioning outlets can cause serious electrical shock, become a fire hazard, and damage sensitive electronics. Wenger Electric will ensure that your home is equipped with the safest and most modern electrical receptacles that adhere to the National Electric Code. We install a variety of electrical switches and outlets, including (but not limited to) the following:

GFCI Outlets (Ground-Fault Circuit Interrupters) required in areas prone to moisture, such as bathrooms, kitchens, laundry and utility rooms, basements, garages, and outdoor applications. They contain test and reset buttons that help prevent electric shocks

AFCI Outlets (Arc Fault Receptacle) - protect against electrical fires resulting from arc faults by interrupting power

15-Amp Duplex Receptacle - standard electrical outlet in American homes


Tamper-Resistant Receptacle - contains a built-in shutter mechanism that prevents small objects (other than an electrical plug) from being inserted into the outlet to protect children from electrical injury

Rotating Outlet - can accommodate more than one large plug from cell phone chargers, hairdryers, cordless appliances, night lights, etc.


Surge Suppression Outlets - designed to protect sensitive electronic equipment from power spikes without the need for power strips


Combination Outlet (e.g., an outlet with a light or a switch)


USB Outlets - contain USB ports for charging electronic devices

Smart Outlets - can be controlled remotely from a smartphone

Whole House Surge Protectors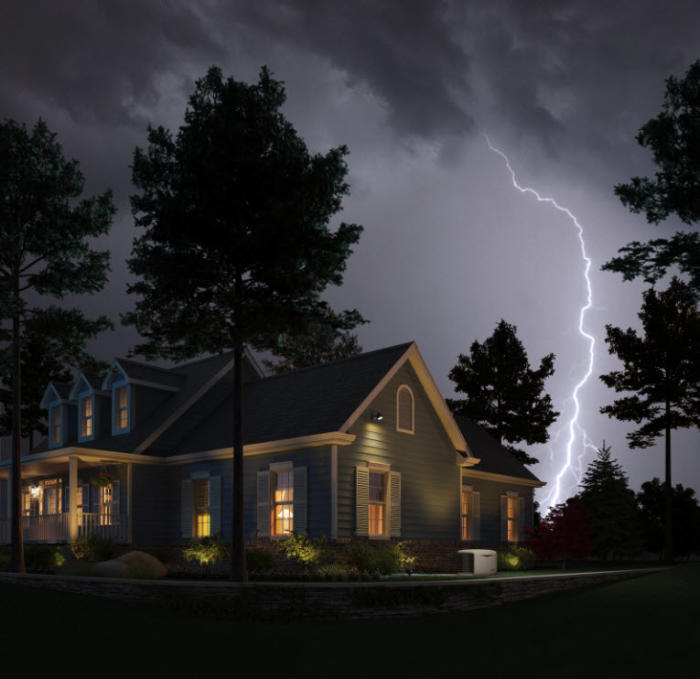 A power surge occurs when there is a sudden increase in voltage that exceeds the standard 120 volts, which can overheat and burn the wiring inside your plugged-in devices. Electrical storms, improperly installed or worn wiring, devices that run on motors, and overloaded outlets or circuits can cause a power surge. Household power strips offer limited protection and typically need to be replaced after one power surge. Meanwhile, a whole house surge protector provides many years of protection against voltage spikes that could harm your high-energy appliances or sensitive electronic devices. Wenger Electric's licensed electricians will install a surge protection device that is hard-wired directly into your home's main electrical panel.
Smoke Detectors & Fire Alarms

The United States Fire Administration (USFA) highly recommends replacing your smoke detectors every 10 years because the electrical components become less reliable as the systems age. It's also important that your smoke detectors are hardwired with an emergency battery backup on an interconnected system, which is actually required by law for new construction. Wenger Electric installs all types of smoke detectors and fire alarm systems, such as:

Ionization alarms that quickly respond to flaming, fast-moving fires

Photoelectric alarms that quickly respond to smokey, smoldering fires

Dual sensor smoke alarms that combine ionization and photoelectric into one unit

Alarms for the hearing impaired that incorporate strobe lights and vibrations

Carbon Monoxide (CO) Detectors

Carbon monoxide (CO) poisoning is our nation's number one cause of poisoning deaths. Carbon monoxide is colorless, odorless, and tasteless, so installing CO detectors in your home is vital to protect your family from CO poisoning. Wenger Electric will properly install CO detectors on every floor of your home and outside of every bedroom to ensure the health and safety of your family.

Home Security Systems

A home surveillance and monitoring system is your first line of defense against burglary, theft, and property damage. Wenger Electric is qualified to install, repair, and troubleshoot a variety of home security systems according to state and local jurisdictional requirements. These home security systems include:

CCTV (closed circuit television) video cameras, complete with microphones and audio cable connected to a control center

Smart home technology that integrates the home video surveillance system with a computer for remote monitoring from mobile devices

Intrusion systems and card access systems
Contact Wenger Electric today to get a free estimate on the installation or repair of your home's lighting, light switch wiring, or electrical systems.